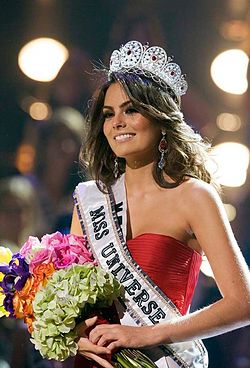 Don't you know who won Miss Universe 2010? Here is some brief information about who won Miss Universe. The winner of Miss Universe 2010 is Jimena Navarrete who is represented by the country Mexico. ON 23rd August 2010, the 59th edition of the pageant, was held at Las Vegas (U.S.), the Miss Mexico, Jimena Navarrete, was crowned Miss Universe 2010 by Stefanía Fernández (outgoing titleholder from Venezuela).
Miss Universe 2010 : Jimena
Jimena Navarrete Rosete, the Miss Universe 2010 is born on 22nd February 1988 in Mexico. She is also Mexican beauty pageant titleholder.