Thalavady is an Upper Kuttanadu village surrounded by beautiful paddy fields located in Kuttanadu Taluk in Alappuzha district, Kerala, India. Here is a well written article about Thalavady. Let's explore the details of Thalavady through this article.
Thalavady is written as Thalavadi in some new modern books and websites. It is also written in some English literatures as Thalavedi or Thalavedy.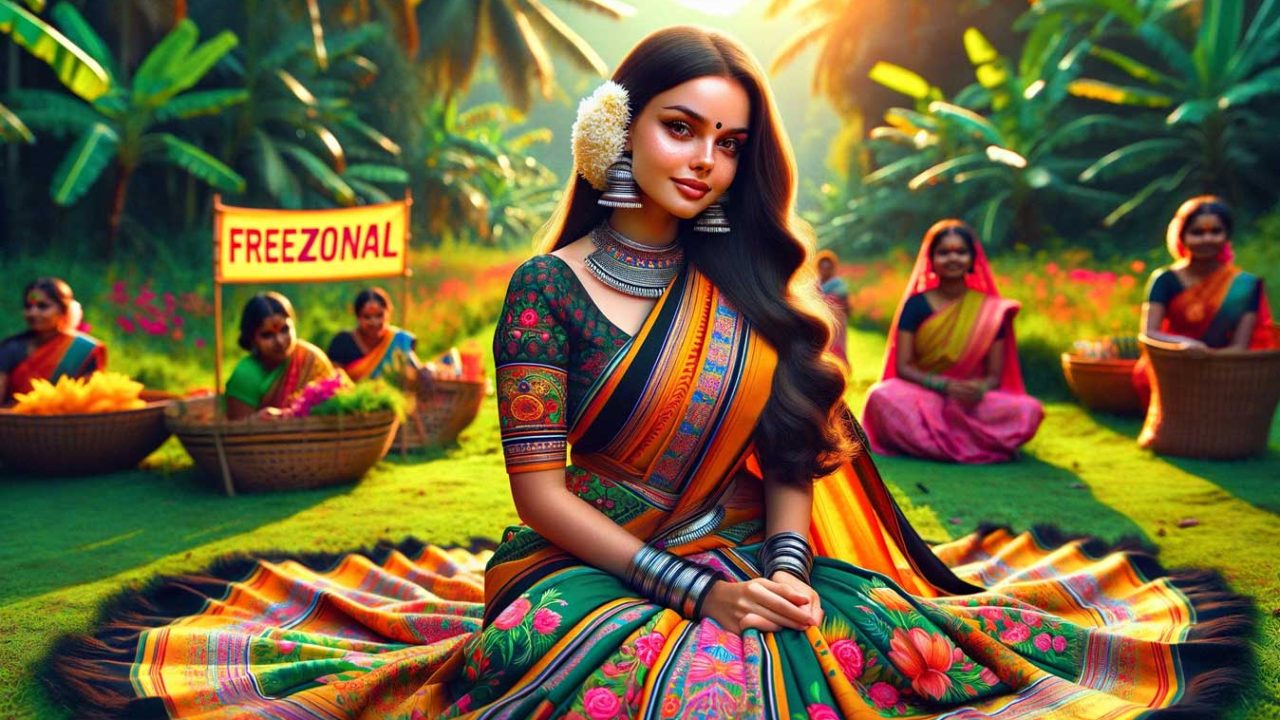 This peaceful and beautiful village was once ruled by the powerful Kings of Chembakassery Kingdom. Capital of Chembakassery Kingdom was located in present Kottayam District. I will here discuss further about this visually attractive and peaceful place.
Thalavady Quick Information
| | |
| --- | --- |
| Place Name | Thalavady |
| Village | Thalavady |
| Pincode | 689572 |
| Vehicle Registration | KL-66 |
| RTO | Kuttanadu RTO |
| STD Code | 0477 |
| Taluk | Kuttanadu |
| District | Alappuzha |
| State | Kerala |
| Country | India |
| Lok Sabha constituency | Alappuzha |
| Nearest City / Town | Thiruvalla (Town), Edathuva (Town) |
| Languages | Malayalam (Primary), English (Secondary) |
| Latitude, Longitude Coordinates | 9.367539110125017, 76.49932594732036 |
| Google Map | |
Thalavady Quick Information Table
Thalavady Village
Thalavady Village is named after its place, Thalavady.
As we go deep into the wonders of Thalavady, you will find something quite unique – the village itself takes its name from a special place within its borders, known simply as "Thalavady."
Travellers may confuse about the same name used for a place and the village where it is located. You can see this all over India.
Join us on this journey where we explore both the village of Thalavady and the place that inspired its name.
Administrative Offices
Thalavady Grama Panchayat Office: The local self governing body (LSGD) responsible for the administration and development of Thalavady.
Village Office: Handling local Thalavady's administrative matters, including land, revenue and other services.
Thalavady's Unique Landscape
Thalavady is known for its natural beautiful paddy fields and canals running across the village. This is not just the feature of Thalavady, but you can see it all over Kuttanad villages. These paddy fields are intersected by lines by a network of canals forming a stunning mosaic of greenery from the drone view photos. The gentle flow of the Pampa River, which flows through the village, adds to the charm of this place. The Thalavady panchayat office is centrally located in Trikkayil Srikrishna Temple and Village office located near Panayannarkavu devi temple, serving as a hub for administrative activities.
Thalavady Photo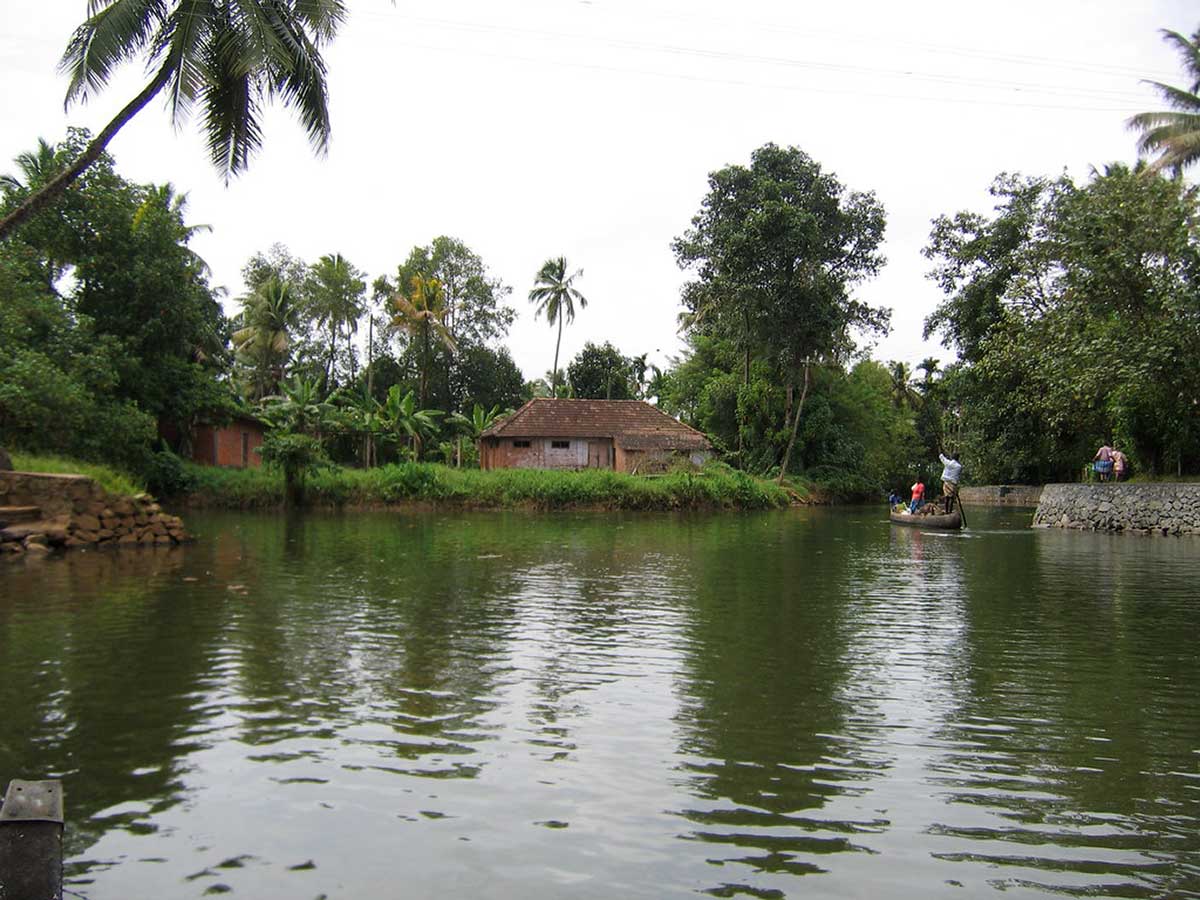 Culture and Spirituality: Temples and Churches
Thalavady is home to several renowned temples and churches that reflect the cultural and spiritual heritage of the region. Among them, the Chakkulathukavu Temple, situated on the banks of the Pampa River, holds a special place. It is a revered pilgrimage destination and one of Kerala's most popular temples. Visitors are drawn to the temple's serene ambiance and the tranquil waters of the river that add to the spiritual experience.
Religious Centres
Temples:
Sreekrishnaswamy Temple: A prominent Hindu temple dedicated to Lord Krishna, known for its festivals and cultural activities.
Churches:
St. George Orthodox Church: A significant Christian worship centre in Thalavady, known for its architecture and community activities.
St. Mary's Forane Church: Another major Christian church in the area, playing a vital role in the religious life of the local community.
Sports
TMT ground near St Thomas School Neerattupuram,Vellakkinar Water Tank ground are some of the playing ground for sports like Football and Cricket.
Thalavady is known for hosting the Pamba Boat race, a historic event that has been celebrated for 25 years. This thrilling race takes place at Neerattupuram on the auspicious day of Uthradam.
Thalavady Chundan
Now Thalavady own a Chundan boat which won several boat races in Alappuzha and is named as Thalavady Chundan. Thalavady Chundan is popularly known as Aaram Thamburan of Thalavady. Thalavady Chundan is the property of Thalavady Town Boat Club which is owned by the people in and around Thalavady.
History: Thalavady's Past
The history of Thalavady is steeped in the legacy of the Chempakassery Kingdom, which ruled the region before 1750. The Kings of Chempakassery had a summer palace in Thalavady, and the distance between Thalavady and Ambalapuzha, the capital, was approximately 17 kilometers. Travel between these two places was primarily done through waterways, and when the royal party moved from Thalavady, a ceremonial cracker was set off. This signaled to the locals to clear the canal for the royal entourage's passage. The first cracker was fired at Thalavady, giving rise to the village's name, which means "first cracker." Thala means Main and Vady means Cracker.
Getting There: Transportation to Thalavady
For travellers looking to reach Thalavady, here are some key distances and transportation options:
Cochin International Airport: Approximately 111 kilometers away.
Trivandrum International Airport: About 134 kilometers from Thalavady.
Tiruvalla Railway Station: Located at a distance of 12.2 kilometers.
Ambalappuzha Railway Station: Approximately 16.5 kilometers away.
KSRTC operates bus services via Thalavady to Thiruvalla, Kottayam, Haripad, Ambalappuzha, Alappuzha and other parts of Kerala.
Local Landmarks in Thalavady
Thalavady is marked with various local landmarks that contribute to its vibrant community. Some notable places in Thalavady include:
Vyasapuram
Narakattaramukku
Manattara
Anaprambal
Shappupadi
Vellakkinar
Parethodu
Educational Institutions in Thalavady
Thalavady is home to several educational institutions, including:
Government Vocational Higher Secondary School, Thalavady
Government Model U.P School, Thalavady
Anaprampal Devaswom Upper Primary School, Thalavady
CMS High School, Kunthirikkal Thalavady
Government Lower Primary School, Thalavady: Primary education needs of the local community.
St. Mary's L.P. School: Another primary educational institution in the region.
Government Higher Secondary School, Thalavady: Serving the higher secondary education requirements of Thalavady.
Thalavady Nearby Schools
TMT High School Neerattupuram
Famous Persons in Thalavady Village
Below is the list of famous persons from Thalavady village. This is just a random list of famous persons from Thalavady and not based on how famous they are.
| Famous Person's Name | Field of Popularity |
| --- | --- |
| Ajith Kumar Pisharath | Politician, Social Worker & Journalist |
| Late Advocate Oommen Mathew | Advocate & Politician |
| K R Gopakumar (Radha Gopan) | Businessman, Social Worker |
| Late Parameswaran Nair (Thankappan Nair) | Businessman |
| Radhakrishnan Namboothiri Chakkulathukavu | Astrologist & Temple Preiest |
| Anand Pattamana | Social Worker, Astrologist & Temple Priest |
| Manikuttan Namboothiri Chakkulathukavu | Astrologist & Temple Priest |
| Piyush P Prasannan | Social Worker & Journalist |
Famous Persons in Thalavady Table
Summary: Thalavady
Thalavady, with its beautiful landscapes, cultural heritage, and spiritual significance, offers a unique blend of experiences for travellers seeking a calm getaway. Whether you are interested in exploring the plush green landscape, discovering Thalavady's history, or immersing yourself in its vibrant and distant culture, Thalavady welcomes you with open arms. Plan your visit to this enchanting village in Kuttanadu Taluk, Alappuzha, and embark on a journey of discovery and relaxation amidst the beauty of Kerala, India.
Thalavady FAQs
What is the distance between Thiruvalla to Thalavady ?
The distance between Thiruvalla to Thalavady is 10.4 kilometres.
How long it will take to travel from Thiruvalla to Thalavady ?
It will take 20 minutes by car to travel from Thiruvalla to Thalavady. If you are travelling in KSRTC bus, it may take upto 30 minutes.
Which is the best road to travel from Thiruvalla to Thalavady ?
The best road to travel from Thiruvalla to Thalavady is Thiruvalla – Ambalappuzha Road.
What is the Pincode of Thalavady ?
The Pincode of Thalavady Post Office is 689572.
Click any star to select rating