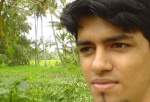 Do you want to know about me and FreeZonal? I really appreciate your interest to know about a blogger like me and my website. Well, I'm an young guy who is basically a webmaster, but professionally an Aircraft Maintenance Engineer from Kerala, the south of India. Currently I'm doing web development and is an active writer at FreeZonal. FreeZonal is a web portal that provides free stuff like free latest new, free tricks, free tips, free information, free tutorials etc. You will like FreeZonal only once you understand about the navigation and contents in it
I really care friends and always likes to keep a good relationship with them. For any queries or for having a friendly chat, you can contact me through Contact Us form. You can connect with me through online social communities like Facebook at http://facebook.com/FreeZonal and  Twitter at http://twitter.com/FreeZonal
Endless thirst for tech knowledge, aspiring passion on electronic gadgets, spirit of exploring hidden truths and mystic believes made me who is an Aircraft engineer to a Tech-master, and a powerful Webmaster. The need for a true website that is most reliable to it's readers in delivering quality contents and powerful ideas made me to create a new website, FreeZonal.
On November, 2008, I really started learning coding, web-designing and CMS management. On 17th december, my website was out to the world. But at the starting of January, I went to do On-Job-Training (O.J.T.) which is a part of Aircraft Maintenance Engineering. So I couldn't do further development of the website. But I was still installing and coding scripts on my live website from mobile (Nokia 73 M). Can you believe this? Yes, it's true. I hardly slept at nights due to web development and monitoring of FreeZonal. I have learned many things during those days.
On September, I came back to my home and learned the real web development. I created some applications in Facebook, Twitter and so on. Later I started coding many scripts and learned different web development techniques .
It had been very hard to manage my website powered in Joomla engine since I coded most of its core for better SEO. So after a long thinking I decided to move my website to WordPress since it's simple in management and more search engine friendly without doing any changes in its core.
Finally on 20th, November 2009, I created my website on WordPress blogging platform. Now here come the most difficult time for me. Since I changed the CMS all the old urls have been changed. More than 40,000 URLs has been indexed by Google. Now all those who are landing on my web-pages from a search engine will get a 404 error(no document found). This really reduced my whole website's Google pagerank. However there were some modifications I did on my website by the end of November for preventing some pages ends up in 404 by doing a 301 redirect.
Now I'm ready to deliver most recent news, tips, tricks and other information which are most important to my website readers. Since I'm not highly professional, there might be some spelling mistakes and other errors which are negligible. However if you found any errors or mistakes, please feel free to report it to me. FreeZonal is completely free from Spams, Viruses, Dangerous scripts and all other Malwares. I really care you all and so I do not allow them at all. The success of a website is decided by You, I kindly request you to recommend my website to your friends and help me to make FreeZonal a big success. I thank to all who helped me to make such a beautiful website. I do the best for you !
Thank you !
Best Regards,
Pratish