Neerattupuram is a small, beautiful place at Thalavady Village of Kuttanad Taluk, Alappuzha district, Kerala (India). Today Neerattupuram is pronounced as Neerettupuram. It is also written as Neerettupuram in many places. But still, officially the place is written as called Neerattupuram.
Neerattupuram was not much popular till the 20th century. At the beginning of 21st century, a temple in Neerattupuram, Sri Chakkulathukavu Devi Temple becomes so popular and thereby the place is now known to the world as Chakkulathukavu. Now the people outside Neerattupuram do not know that the place's real name is Neerattupuram, but the place is known to them as Chakkulathukavu.
Neerattupuram Pincode
Pincode of neerattupuram is 689571.
Quick info about Neerattupuram
Type: Village
Native name: Neerattupuram
Other name: Neerettupuram
District: Alappuzha
State: Kerala
Country: India
Nearest City: Thiruvalla
STD code: 0477
Area Telephone: 221-xxxx
Postal Code / Pincode of Neerattupuram: 689571
Vehicle code range: KL-04
Religions: Hindus , Christians
Photograph of Neerattupuram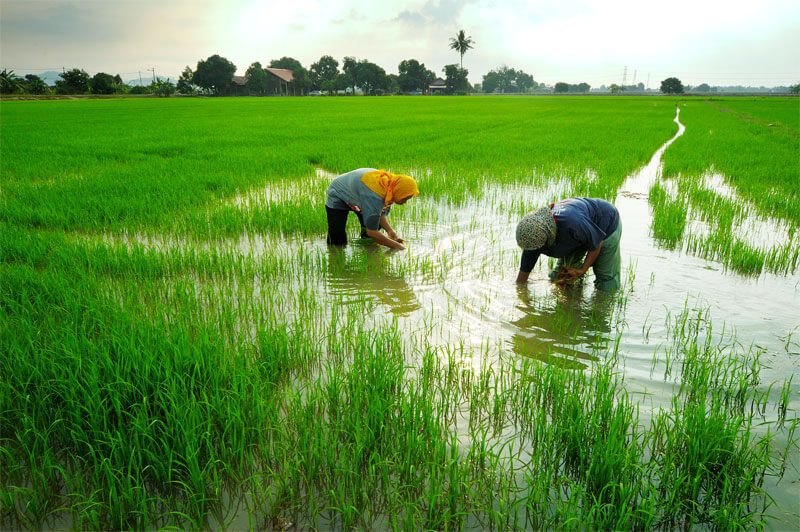 Location of Neerattupuram
Neerattupuram is located at Thalavady Village of Kuttanad Taluk in Alappuzha district, Kerala (India). Neerattupuram is just 10 km away from Thiruvalla Railway Station and 28 km away from Alappuzha Railway Station. It's exactly situated at the border of Alappuzha and Pathanamthitta districts. A medium-sized bridge in Neerattupuram divides Alappuzha and Pathanamthitta districts. A significant portion of the land is located on the bank of the joint ventures of Pampa and Manimala rivers. Many tourists are coming here through this river from Kumarakom, Alappuzha, Pathanamthitta, etc.
History of Neerattupuram
The land has many historical backgrounds. We are studying the history of this area and will publish here as soon as the final report of our research is ready.
Name History of Neerattupuram
There are many stories behind the name of Neerattupuram. However, the most of the people believed that the name came from two Malayalam words Neerattu which means bathing and Puram which means Place. In ancient times the people called places and houses according to the landmarks or features of that Place or land. At that time people around this area used to come to the bank of the Neerattupuram river for using water, especially for bathing. Neerattupuram was the only safe and most convenient place nearby to use the water from the river for various purposes. So this place is called as Neerattu Puram because in Malayalam "Neerattu" means Bathing and "Puram" means Place. Though its name is Neerattupuram, people now pronounce it as Neerettupuram, but still, people write the place name as Neerattupuram in English.
Religions of Neerattupuram
The majority of the classes of people here are Hindus. Here there is a good relation between Hindus and Christians. The people here celebrate all religious festivals together.
Main Centre of Neerattupuram
The main centre of Neerattupuram is now near Chakkulathukavu Devi Temple & Srambical House with lots of shops and buildings. Before that, it was near M.R. Stores which was a wholesale and retail store of more than 60 years of old, but now permanently closed. The old market was bigger than the existed one and people around Neerattupuram (even up to 10kms) used to come here for purchasing everything. Now there are many shops in each and every corner of places nearby Neerattupuram.
Shops, Business & Services in Neerattupuram
Climate of Neerattupuram
Blessed with a moderate climate, the South-west monsoon influences Neerattupuram.
March – May: Extreme hot climate
June – August: Heavy Rainy Season
September – October: Moderate Season
November: Rain with cold climate
December: Cold weather with tiny rainfall
January: Cold weather with no rainfall
February: Intermediate climate with little rainfall mostly at evening & night
Mostly during June month, due to heavy rains, the river in Neerattupuram will flood, and almost all places will be under water. It's breathtaking to see the river is flooding and the climate will be so cold due to extreme rain and flood, but the people here will suffer a lot on these days.
Culture and Festivals in Neerattupuram
The majority of people of Neerattupuram has a traditional culture. Men follow the traditional culture of wearing Mundu or Lungi as bottom dress and shirt or t-shirt as the top dress. Women wear Saari, and young girls wear Dhavani or Churidars. On festival occasions, men wear Mundu, and white shirt or Jubba and women wear Milky coloured Set Saree. Onam is the most common festival for all people here. Mostly December to February is the festival month of Chakkulathukavu Devi temple. Karthikapongala, a unique function conducted in Chakkulathukavu Devi temple on Karthika day of Virchikamasam (mostly November-December) of Malayalam month is very famous here, and people all over South India come here for participating in this festival.
Sports in Neerattupuram
The leading sports club of Neerattupuram is Friends Sports and Arts Club.
The most notable sports activity conducted here is Neerattupuram Pampa Boat Race.
Lodging in Neerattupuram
There are many tourist homes or lodges in Neerattupuram. The main among them are
M.R. Tourist Home [Permanently Closed] ★★★★★
Chakkulathamma Lodge & Auditorium [Run by Chakkulathukavu Temple Trust] ★★★★✩
Chakkulam Lodge [Run by Private Party & not by Temple Trust]
Vattapparampan Lodge
MR Tourist Home was the best tourist home here. It was on the bank of Pampa-Manimala River. Unfortunately, it has been permanently closed. Chakkulathamma Auditorium is the only auditorium available here for marriage functions and other functions. All these lodges are near to the Chakkulathukavu Devi Temple.
Schools in Neerattupuram
There are two schools in Neerattupuram.
St Thomas English Medium Higher Secondary School Neerattupuram – English Syllabus [L.K.G, U.K.G, High School, Higher Secondary School standards]. Check reviews of St Thomas School.
T.M.T higher high school Neerattupuram – Malayalam Medium [1-10 standards]
If you like to get updates from Neerattupuram on Facebook, please visit the link below and click "Like" button.
https://www.facebook.com/neerattupuram
Note: If you publish any part of this article, you must provide a link back to this page.