A former Israeli Young Woman Soldier named Eden Abergil's posted some Sexy photos of herself in uniform smiling beside the Palestinian prisoners who were blind folded on her Facebook photo album are now Sensational on Internet. Many Israeli blogs and news websites showed 2 photographs of this woman. In one photograph, she is sitting legs crossed beside a Palestinian prisoner whose face is turned downwards and is blindfolded, while she leans towards him with her face upturned. Those photos became so sensational not because of the fact that she is sexy, but it reminder of the fraught relations between Israeli soldiers and the West Bank Palestinians who were under their control.
Table of Contents
Israeli Young Woman Soldier Eden Abergil's Facebook photos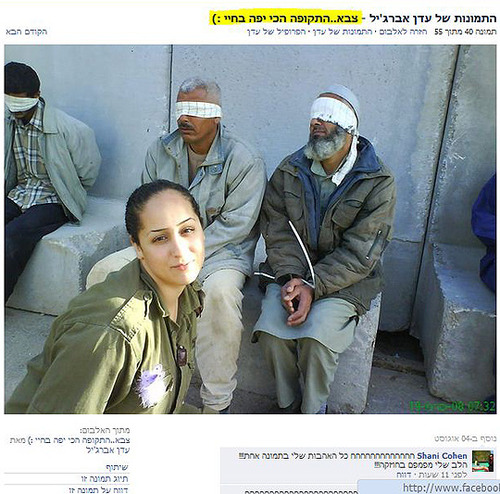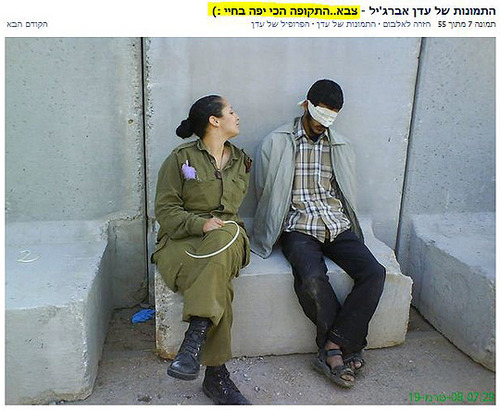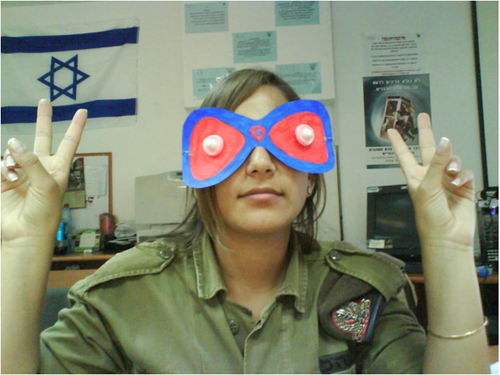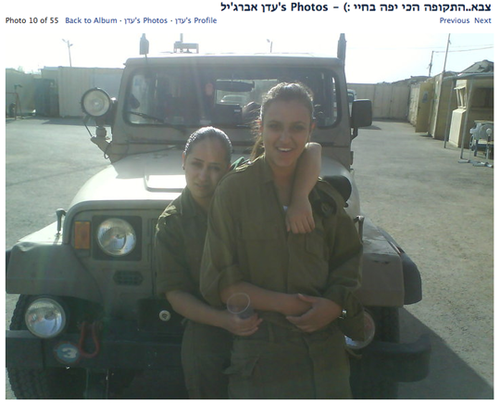 Photos credit: http://sachim.tumblr.com/
Soldiers of Israel were in trouble many times before due to online social media websites like Facebook, Youtube etc. Recently a group of Israeli combat soldiers were reprimanded for breaking into choreographed dance moves while on patrol in the West Bank town of Hebron and this dance featured prominently on YouTube. Ghassan Khatib, Palestinian Authority spokesman condemned the photos and said they pointed to a deeper malaise – how Israel's 43-year-old occupation of Palestinians has affected the Israelis who enforce it.
"This shows the mentality of the occupier," Khatib said, "to be proud of humiliating Palestinians. The occupation is unjust, immoral and, as these pictures show, corrupting."
No Israeli official confirmed her identity, but the bloggers and news media websites identified her from her Facebook page as Eden Aberji of the souther Israeli port town who was a former Israeli soldier. All bloggers and news media websites strongly criticized her for her published Facebook photos and Israeli military also criticized this young woman. "These are disgraceful photos," said Capt. Barak Raz, an Israeli military spokesman.
Since she finished her compulsory military service, it was not clear whether the Israeli army could punish this young woman. However I think the Israeli government will not punish her since her photos are the clear identity of her stupidity. This young girl must be aware about the consequences of posting such humiliating photos on a public social networking platform like facebook.