We have got news reports from many trusted sources that Facebook's new email service called Project Titan is going to live on coming Monday. So that Facebook users can select short email ids like username@facebook.com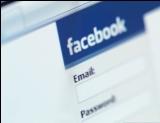 Most popular Social media News websites reported that the new Facebook email service will be definitely a challenge to the current giant email services like Google's Gmail, Yahoo Mail, AOL Mail, Hotmail etc. This is because it's very easy for Facebook to attract its own 500 million plus users to it's products.  Facebook's new full-fledged Email service – Titan will have some outstanding features than all current Email services. Social News Media website TechCrunch.com called Facebook's new email Service as "Gmail Killer".
Facebook Email Service
I have published the news of Facebook Email Service among my friends here on my village and they have asked some questions about it to me. Here I'm sharing those questions and the answers that I gave them. These answers might not be exactly true, but are the best of my knowledge.
When is Facebook Email Service going to Launch?
News reports says that the Facebook Email service will be launching on coming Monday, 22-11-2010.
Will Facebook's E-Mail Service kill Gmail, Yahoo Mail, AOL Mail and Hotmail?
No – As per knowledge that I gained after analyzing the recent news about it, Facebook's email service won't kill popular email services like Gmail, Yahoo Mail, Hotmail, AOL Mail etc.
Why Facebook Email Service won't kill popular Email Services?
I'm using Gmail since long time and it's my favorite personal email service. This is because Gmail is fast, secure and more over I'm using Google's many services. So it's very comfortable for me to use a single account with all Google's services and with Gmail. At the same time, I'm using Yahoo Mail and is my favorite for contacting my clients and Hotmail for my business purposes. Also I use Yahoo's many services with a single yahoo mail account. Yahoo mail is advanced and is best for chatting on-line. And I use Hotmail for my business purpose because I feel Hotmail is the most secure mail service for business purpose. So I use all these three popular service Gmail, Yahoo and Hotmail every day for different purpose. I never use AOL, but I heard it's having a lot of fans and some of my friends recommend me to use it and they claim it's the best service for them. Like me, most of my friends use emails on different service for different purpose. So even though Facebook email became popular, no-one is going to leave old email services… Who is going to leave his old powerful favorite Bullet even-after he got a brand new Bike as gift? All these email services are free and so no one is going to leave anything.
Do I use Facebook Email Service?
Yes, definitely I will use Facebook Email Service. Do you say No to your father when he is offering a new bike to you as a birth day gift even-though you are having a car?
What are the uses of Facebook Email Service?
The important uses of Facebook new email service are
with Facebook email service you get Short email id. Your username@facebook.com
You can integrate it with your existing facebook account
You can easily spread your email id among facebook friends
You can expect some outstanding features for facebook email service.
More uses can be shared with you only after using it. So please be patient.
Despite very rare news reports against the upcoming email service of Facebook, many news medias and people are awaiting for it's launch.
Update 1: As per the information that we received Facebook Email Service would have been available to it's users by 22-11-2010, but till now they haven't launched.
Update 2: Facebook email service has been launched now. All facebook users can now activate their email by visiting http://www.facebook.com/about/messages/