IPL Teams
The most sought IPL Team auction held at Bangalore has come to an end on Sunday. Indian cricket players are benefited in this season. Team Kochi and Sahara Pune Warriors are the new teams to participate in the fourth edition of Indian Premier League.
Chennai Super Kings and Mumbai Indians managed to retain their core team. Both the teams have match winners and they didn't want to let go of them. Each team was allowed to retain a maximum of four players with at least one foreign player in it.
Chennai Super Kings retained MS Dhoni, Suresh Raina, Albie Morkel and Murali Vijay.
Mumbai Indians retained Sachin Tendulkar, Harbhajan Singh, Lasith Malinga and Keiron Pollard.
Gautam Gambhir who played for Delhi Dare Devils was bought by Kolkatta Knight Riders for an astounding $2.2 Million (Rs.11.04 Crore).
There were no takers for aging icons like Brain Lara and Sanath Jayasuriya. The real shocker came from Kolkatta Knight Riders as they showed no interest in buying the Kolkatta icon Saurav Ganguly. Royal Challengers has many young players but they didn't hold on to Rahul Dravid.
Many prominent English cricketers and in form English players James Anderson, Graeme Swann and Trott went unsold owing to their non availability.
Australian veterans Adam Gilchrist and Andrew Symonds ended up earning $900,000 and $850,000 respectively. The former was bought by Kings XI Punjab while the later was bagged by Mumbai Indians. Less Known pacer Daniel Christian was bought by Deccan Chargers for whopping $900,000. He has played only three Twenty20 international matches. Rajasthan Royals retained Shane Warne for S1.8 million who will lead the team.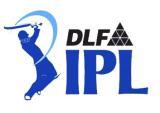 The Australian Skipper for T20 team Cameron White will play for Deccan Chargers. He made a huge deal in the first session of the auction as he was taken for $1.1 million.
The IPL cricket tournament will begin after the World Cup on April 8 and end on May 28. According to BCCI report each team will get to play 14 matches in preliminary stage of the tournament, two matches with five teams and only one match with other four IPL teams.