Paul is an upcoming Sci-Fi Comedy movie, which is directed by Greg Mottola. After successful comedy movies Shaun of the Dead and Hot Fuzz, Simon Pegg and Nick Frost are reuniting in Paul.  Paul Movie is set to release on March 18, 2011.

Plot of Paul Movie
Paul (voiced by Seth Rogen) is an alien who escaped from Area 51 after 60 years. Two comic-book geeks Graeme Willy (Simon Pegg) and Clive Gollings (Nick Frost) traveling across US accidentally meet Paul near Area 51 who then joined in their road trip and make it an unforgettable experience . Graeme & Clive adventurously trying to help Paul to return to his mother ship, while F.B.I agents and a father of a girl who they accidentally kidnapped on their tail.
Paul Movie Overview
Director: Greg Mottola
Writers: Nick Frost, Simon Pegg
Genre: Comedy, Sci-Fi
Cast: Seth Rogen, Simon Pegg, Nick Frost, Jason Bateman, Kristen Wiig
Release Dates: March 18, 2011
Paul Movie Posters
To download Paul Movie Posters, just right-click on the following images, then select "save image as" from the options and save it to your computer.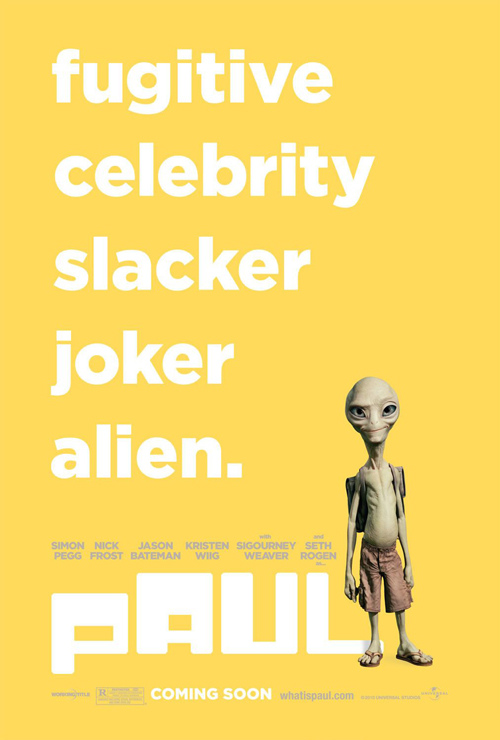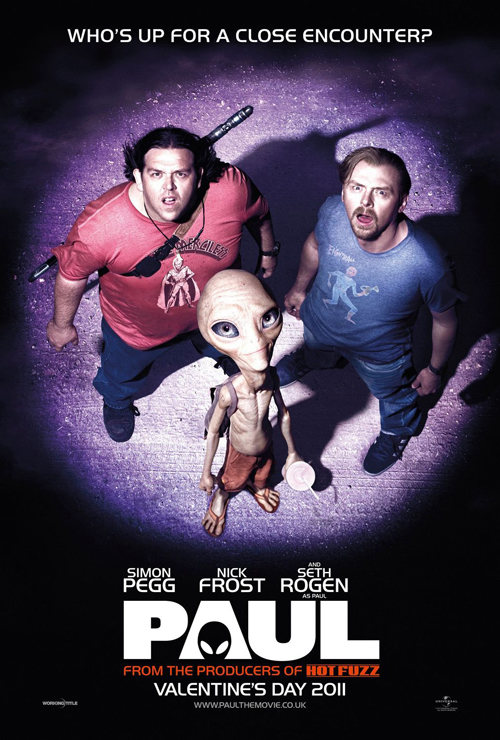 Paul Movie Trailer Video on Youtube
You can watch Paul movie trailer video for free from Youtube by clicking on the play button below