On Thursday 22-Oct-2009, Microsoft officially released the latest version of Windows, Windows 7 in selected countries and will release soon in other countries. World's 90% of the computers are using windows operating system. And now a days almost all laptops and destops are preinstalled with microsoft windows operating system.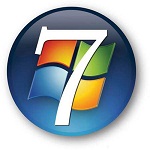 I have wrote this article and published in my old database on the same day of Microsoft's Windows 7 Officially released. Consumption of huge RAM memory which makes Vista operating system to run slowler than other versions of windows operating system and there are some other common bugs in vista. This new version, windows 7 has been released as a solution for it with good speed in performance, new graphical system, more user-friendly and is compatible with older computers. Windows 7 will replace Vista on 2010. Microsoft has already been released Windows 7's evaluation copy, Windows 7 Release Candidate (RC) and are operating in many computers around the globe. There is no license key validy showing in that evaluation copy, but they mentioned it in their website like this : "Watch the calendar: The RC will expire on June 1, 2010. Starting on March 1, 2010, your PC will begin shutting down every two hours. Windows will notify you two weeks before the bi-hourly shutdowns start. To avoid interruption, you'll need to install a non-expired version of Windows before March 1, 2010. You'll also need to install the programs and data that you want to use." Anyway now Windows 7 Release Candidate (RC) downloads are no longer available in the official website of Microsoft.
If you are interested in making the switch to Windows 7, the price is $319 for Windows 7 Ultimate, and $299 for the Professional version ($219 and $199 for the upgrade, respectively). Windows 7 Home Premium will set you back $199, and an upgrade from either Vista or XP will cost you $119.