KUD Results 2010 for various courses has been published online by Karnataka University Dharwad. All KUD students can check their examination results from http://www.kud.ac.in/  but however most of you might have seen that the KUD official website is not opening at the moment and it's due to some technical failure on KUD website. If you face this problem, I recommend you to be patient and check your KUD exam results again after some time or try another website given below.
Table of Contents
If you like to give any information about KUD, please comment it down..
To check your KUD exam results 2010, just directly visit the following link :
http://www.kud.ac.in/
If the above website is not opening, you may visit another link given below to check your KUD exam results:
http://results.karnatakaeducation.net/Karnatak-University/
About Karnataka University Dharwad – KUD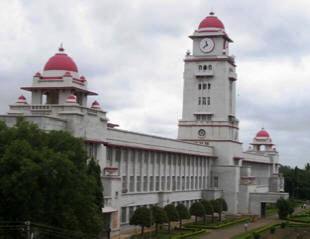 Karnataka University Dharwad which is popularly known as KUD was Established initially at Bombay (Mumbai) in the year 1949, but the location was later shifted to Dharwad (also known as "Dharwara" which is a city in India's Karnataka state), in October, 1949 and then KUD had its official inauguration in March 1950.