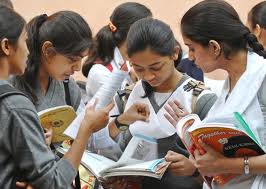 CBSE 12th Result class results 2011 published on the official website on 23-05-2011 morning. All CBSE 12th class examiners can check their results online from the links given below.
2011 CBSE 12th results at a glance
CBSE +2 results declared today in India, except in Patna
Results of Patna declared around on May 27, 2011.
7.6 lakhs students appeared for CBSE  Class XII exams
81.71 % CBSE students have cleared the Class XII examinations
An increase of 1.84 % students passed over last year.
Check www.cbseresults.nic.in for exam results online
Dial 011-24357270 and follow the instructions given by instructions for getting results through phone call.
CBSE 12th Class Exam Results Official Website
http://www.cbseresults.nic.in
http://www.results.nic.in
http://www.cbse.nic.in
CBSE 12th Class Examination Results Other Website
http://cbse.examresults.net/
CBSE 12th Class results website not opening?
Sometimes the websites listed above for checking your results may not open and this is because of the huge server load created by lot of CBSE students who are checking for their examination results. So if any of you face this problem, please be patience and check your results after sometime.
Latest News about CBSE 12th Result
We have conducted a survey among many CBSE 2011 12th class students of different schools across India and we found that most of the students were highly discouraged with this results. Many have complained that their examination was very tough and so they weren't have much expectations, but still they got very less marks than they expected. Congratulations to all those who passed CBSE 12th Class.
Results are not satisfactory – Exam papers must be re-valued
Some of the students get very good marks than expected. Our investigation team reported that a student got 99% marks for mathematics who didn't even answer for a 6 marks question! It's a great surprise for us that how he still scored 99% marks? Also it's very sad to hear that many topper of the school scored very less marks, but at the same time others got very high marks. So we highly doubt that there was some corruption in these results. Many students requested us to tell this to the CBSE examination council.