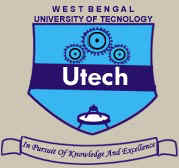 Some useful information for checking your WBUT exam results has been published in this page. If you are unsure about how to check your WBUT results, my instruction will be useful to you. WBUT or WBUTech is the abbreviation of West Bengal University of Technology. WBUT exam results are published by West Bengal University of Technology. You read more about WBUT from their official website www.wbut.net
Table of Contents
How to check WBUT results?
To check WBUT results, just follow the instructions given below..
Click here to open the WBUT Results 2010 page in your web browser
Select your semester by clicking on the Results Sem link on that page
Enter your roll number in the text box given there and press "Enter" on your computer's keyboard
Within seconds your WBUT exam results will be displayed.
Note: If you cannot see your WBUT exam results even after you have followed the steps given above, there is either some error in your roll number or some temporary issue with the website (try again). If you again face any problem in checking your WBUT exam results, please let me know through the comment form given in this page.
Latest news about WBUT results
We are glad to announce you that on 27th July, 2010, WBUT semester-wise exam results 2010 for BE and B-Tech students has been announced by West Bengal University of Technology. For checking your WBUT examination results online, you can follow my procedure given above. All the best to all WBUT examinees.