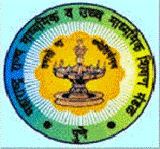 HSC Results 2010 Maharashtra will be published on 25-05-2010 by 11am.You can check HSC results online with the help of our website FreeZonal.com for free. MSBSHSE SSC 2010 Examination results also will be published tomorrow. It has been reported that from Today morning [24-05-2010] Students of HSC Maharastra are now searching for their HSC results online from one website to another and through Google. Many websites has already been published that MSBSHSE  Result 2010 will be published and is available on today itself, but actually it will be only on tomorrow, ie. only at 11am on 25th may 2010.
The results will be available at the official websites give below :
http://mahresult.nic.in
http://results.maharashtraeducation.net
Maharesults nic is the most famous website for exam results. Due to too many visitors to the above listed website for getting HSC results, those websites will not be open or will not be available for checking exam results, but you can optionally get some provision to check it through our FreeZonal.com. So do not forget to come back here and check often, also recommend this page about HSC Results 2010 Maharashtra to your friends and help them to get their exam results easily. Also I request you to share this page in some websites listed below.
Currently the best URL for checking HSC Results easily: http://mahresult.nic.in/hsc2010/hsc10.htm
In the Maharashtra HSC examinations which were conducted from February to March 2010 around 1300549 students appeared out of which around 754929 boys and 545620 girls. It's expected that Mumbai students will score highest percentage of pass than other Maharashtra places. If you have any doubt about HSC Results 2010 Maharashtra, please feel free to ask me.