GSEB (Gujarat Secondary and Higher Secondary Education Board) has published Gujarat SSC Result 2010 on 3rd June 2010. GSEB Students can check their SSC exam Results online at http://gseb.org/ . Along with the Gujarat SSC Result 2010, the district-wise topper students list is also available at the official GSEB website – gseb.org
How to get your ssc result 2010 online ?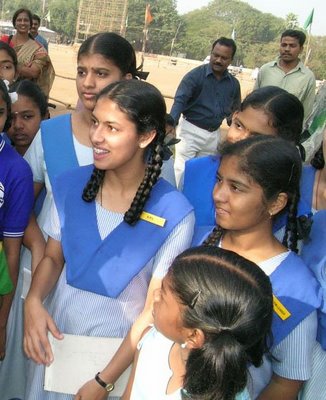 To get your SSC result online, just follow the procedure..
open http://gseb.org/ in your web browser
Click on a box named A and Select exam from A, B , C
Enter 6 digits Seat No e.g. 123456
Click Go button
Your SSC exam result will be displayed in 2-10 seconds.
Gujarat SSC Result 2010 via SMS
To get the Gujarat SSC Exam Results via SMS directly on your mobile phone, GSEB students will have to type "ssc" and "seat number" and sms to 50111. For example, if your seat number is 123456, you have to send ssc 123456 to 50111 (SMS charges applicable)
About GSEB
The Gujarat Secondary and Higher Secondary Education Board annually conducts two examinations in Gujarat – The Secondary School Certificate (SSC) examination for 10th Standard Students and the Higher Secondary (School) Certificate (HSC) examination for 12th Standard Students.