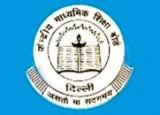 CBSE 10th results 2010 will be declared on 28th May 2010 at 10 am. All information about the results and how to check your CBSE results have been given here. CBSE (Central Board of Secondary Education) board has provided provision to check the examination results of CBSE students all over India through their official nic (National Informatics Centre) website. CBSE Students from schools all over India are awaiting to know their results today and so it's expected that their official websites may be down due to the excessive traffic to their website. So I'm providing some additional websites to check CBSE 10th Results online for free.
Official NIC website for checking CBSE 10th result
http://cbseresults.nic.in/class10/cbse10.htm
http://cbseresults.nic.in
How to check CBSE 10th exam results online?
Follow the steps to check your CBSE 10th exam results (all India) online for free..
Open http://cbseresults.nic.in/class10/cbse10.htm
Enter your roll number in the given small box
Click submit
Within 5 seconds, your results will be displayed
If you didn't get your results within 5 seconds, repeat the process and if the website is not opening, try again after some time.
If you have any doubts about CBSE 10th Results and want to get any help, feel free to comment it.
All the best to all those who have passed Tenth CBSE Examination 2010…