Thor is an upcoming Superhero movie. Which is based on the Marvel comic book character of the same name . This is the fourth movie of Marvel Cinematic Universe. In Iron Man 2 after the end credits a small footage shows a S.H.I.E.L.D. agent reporting Nick Fury (Samuel L. Jackson) about Thor. Thor will also joined in the multi-superhero movie 'The Avengers' which will reseated in 2012. Thor is directed by Kenneth Branagh and will in both 2D & 3D. Thor Movie is set to release on April 29, 2011 (India) & May 6, 2011 (USA).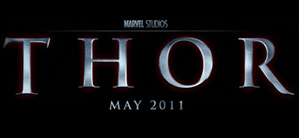 Also check Download Movierulz English films.
Plot of Thor Movie
The story was set place in a fictional universe called Marvel Universe. Thor (Chris Hemsworth) often called 'The Mighty Thor' is the god of thunder and a powerful warrior in god's world named Asgard. But his arrogant & reckless actions reignite an ancient war. As a result, his father Odin (Anthony Hopkins) the king of gods banished him from Asgard to Earth where he is forced to live among humans. But when the most dangerous villain of his world sends its darkest forces to invade Earth, Thor learns what it takes to be a true hero.
Thor Movie Overview
Director: Kenneth Branagh
Writers: Ashley Miller, Zack Stentz
Genre: Action, Adventure
Cast: Chris Hemsworth, Anthony Hopkins, Natalie Portman, Tom Hiddleston
Release Dates : April 29, 2011 (India & UK), May 6, 2011 (Canada & USA)
Thor Movie Image
In order to download Thor Movie Image, right-click on the following images, then select "save image as" from the options in your web browser and save it to your PC.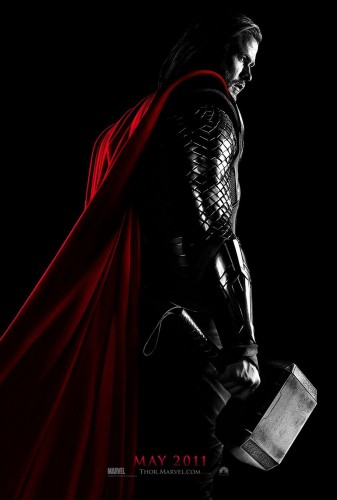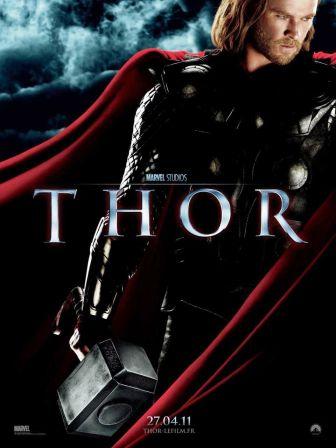 Thor Movie Trailer Video (Official) on Youtube
To watch Thor movie trailer video on Youtube, just click on the play button below.
Thor Movie Trailer 2 Video on Youtube