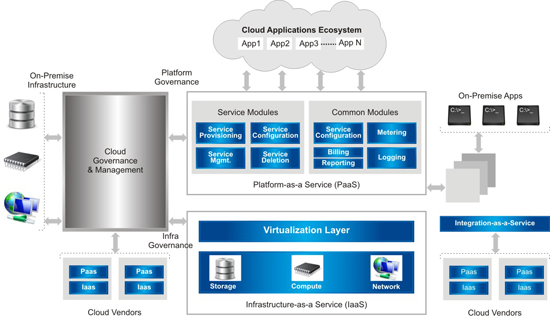 Many business types incur a load of electronic data that must be stored in a safe environment. These businesses tend to forget the importance of online file storage; while utilizing only external storage devices for data. Some businesses stile use paper documents and filing cabinets, which are even more costly. Of course electronic data and storage is the best course for saving on expenses, and online cloud storage furthers the benefits of storing electronic data. There is one particular cloud storage service, Egnyte, which provides excellent service, top notch features, and wonderful plans.
Cloud Storage – Not Just For Large Corporations!
If you are a small business owner who is not familiar with Egnyte, you will uncover some impressive benefits while utilizing their services. First of all, this provider helps your employees to collaborate together, increasing productivity and efficiency through shared folders. The interface is easy to understand and quickly accessed; you can also access through a PC, Mac, Android device, or iPhone. Since the data is stored within a cloud, you can access files even faster than usual while also being able to access them offline. With cloud storage offered by Egnyte, you can also expect a 256 bit AES encryption for your files, with extensive permission controls for your data. Since you do not have to pay for servers for your business by using theirs, you will not have to pay more than necessary. To boot, you also have your files backed up securely with them. They offer so many wonderful benefits for small business owners.
Tackling Enterprises and Large Businesses Easily
Large businesses are far from exempt within Egnyte's clientele. They receive all of the great features that small businesses do, along with more. Egnyte expands to the needs of your business, and takes collaboration to a whole different level. Your central location can collaborate with employees in different offices, different buildings, and different locations across the world. Along with the same encryption that is offered for small business packages, enterprise level packages gain the safety of SAS70 Type II compliant data centers. This level of security deems your data protection nearly impenetrable; something some businesses just cannot place a price on. The wonderful file sharing features is also incredibly attractive for many corporations, allowing employees to send and receive files with ease.
Amazing Customer Support Makes Egnyte Incredibly Powerful
When you purchase a product or service, nothing can be more annoying than a severe lack of customer service; or just horrible service overall. This is one less problem to worry about with Egnyte, as you can contact them in any manner that you may wish too. They have 24/7 support, so that you can get the help you need quickly. They do not play games with their customers; as they know that their customers are the reason that they are so successful. They are generally a problem free solution to cloud storage; but on the rare occasion a problem should a rise, they are immediately available to help find the solution.