Studies proved the herb, long used in traditional Indian Ayurvedic medicine to treat snakebite, has been proven. Experiment done on chick embryos proved that the medicine contains special compounds that can neutralise viper venom.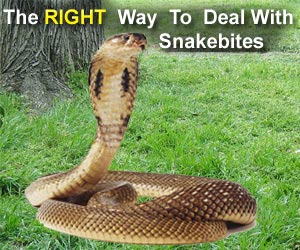 Researchers at the Kerala University (KU), Thiruvananthapuram, found that the root extract of Ophiorrhiza mungos (mongoose plant) can neutralise the venom of the Russel's viper (Daboia russelii). They published the results in the Journal of Ethnopharmacology on January.
O. mungos has traditionally been used by Ayurveda practitioners in India to treat viper venom especially in the Western Ghat forests . Vipers and their sub-species are commonly found all over the world, except NewZealand, islands like Ireland, Madagascar and Australia.
The author and researcher, Anaswara Krishnan, at the Kerala University (KU)'s department of zoology, explained to SciDev.Net that they used 6 days old chick embryos to avoid causing suffering to higher mammals. At the cellular as well as molecular levels chick embryos are similar to human embryos and are easy to handle and observe. They used about 150 of them in the viper venom neutralisation tests.
She said "Despite the widespread use of modern serum therapy, a lot of people in southern India prefer traditional ayurvedic medicines to treat snakebites because they are known to be effective, have fewer side-effects and have cultural acceptability".
"The viper is responsible for most fatal snakebite cases in southern India, but there are other poisonous snake species and there are ayurvedic antidotes for their venom as well," she added.
Dileep Kumar, co-author and researcher at the centre for venom informatics at KU, said that'advanced research methods using bioinformatics were deployed to identify and scientifically validate O. mungos and 12 other medicinal plants for anti-snake venom properties'.
They applied doses of snake venom, in various proportions and the root extract, were applied externally on the yolk sac which has normal blood circulation and an embryonic heart. "The arrest of the beating heart provides a clear end point for lethality testing," Kumar said.
Director of the centre of excellence in ayur-informatics and computer-aided drug design at KUT, Achuthsankar added that the next step of the study was to design drugs for clinical trials using O. mungos root extract. "We will be using computer-based methods," he says.
According to the American Society of Tropical Medicine and Hygiene,each year, In India the reported number of cases is about 250,000 snakebite, among them about 46,000 are fatal. In fact, actual case numbers are higher because most of incidents occur in the remote rural areas.